Wie zijn wij
Bij Westeneng Verbeek Makelaardij werken wij met een gedreven team van professionals, waar iedereen zijn expertise toevoegt om dagelijks het beste resultaat voor onze opdrachtgevers te behalen. Onze werkwijze is eigenlijk heel simpel. Wij doen wat we leuk vinden en behandelen u zoals wij zelf behandeld willen worden. Dat deze aanpak werkt en succesvol is, blijkt uit het aantal transacties en de uiteindelijke waardering van onze opdrachtgevers. Wij scoren gemiddeld een 9,1 en daar zijn wij eigenlijk best heel trots op!
Vanuit onze vestigingen in Hilversum, Bussum en Wijdemeren, staan wij met onze beide benen op de grond en midden in ons werkgebied. Het Gooi is waar we elke wijk en buurt kennen. Misschien nog wel belangrijker: we kennen elke straat en heel veel huizen. En die kennis en ervaring in combinatie metons grote netwerk maakt ons een goede makelaar!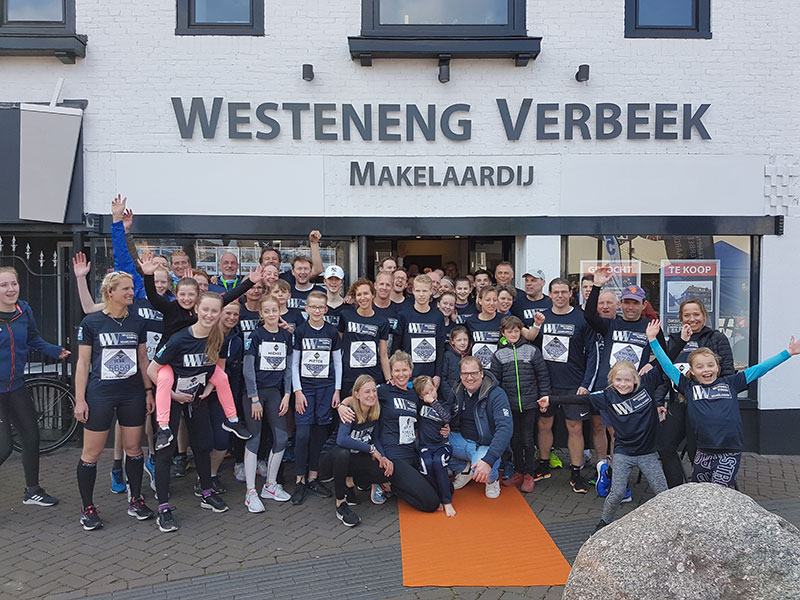 Onze visie
Op de Gooise woningmarkt zijn bijna honderd makelaarskantoren. Wij zijn ervan overtuigd op een onderscheidende manier te werken. De kernwaarden van ons kantoor zijn betrouwbaar, actief en persoonlijk. Het lidmaatschap van de NVM, de actieve benadering van de woningmarkt én de verschillende karakters van de makelaars, maken ons uniek. Mede hierdoor zijn wij doorgegroeid tot een toonaangevende makelaar.
De uitstekende locaties van de 3 vestigingen inHilversum, Bussum en Wijdemeren, biedt ons de mogelijkheid om het aanbod te presenteren zoals geen andere makelaar dat kan.Door de combinatie van kwalitatief goede dienstverlening met moderne technologie, brengen wij kopers en verkopers met succes bij elkaar.
De afgelopen twaalfjaar worden wij dagelijks op verschillende punten beoordeeld door onze opdrachtgevers. Met trots kunnen wij zeggen dat wij een bijzonder hoge score hebben! De individuele referenties zijn na te lezen op onze successen pagina.
Reliable, active and with a personal touch.