The agency
At Westeneng Verbeek Makelaardij we work with a passionate team of professionals where everyone contributes his own expertise on a daily basis in order to achieve the best results for our clients. Our approach is actually very simple. We enjoy our work and we treat you the way we would like to be treated ourselves. This approach is effective and successful, which is demonstrated by the amount of transactions and the client reviews that we receive. The score is an average of 9.1 and actually we are quite proud of this!
You will find our offices right in the heart of Hilversum (opposite Foodhall MOUT) and in the centre of Bussum (opposite Restaurant Soigné). In Het Gooi we are familiar with every quarter and neighbourhood. Better still: we know every street and even many individual houses. Because of this knowledge base and experience in combination with our large network we stand out as a real estate agent!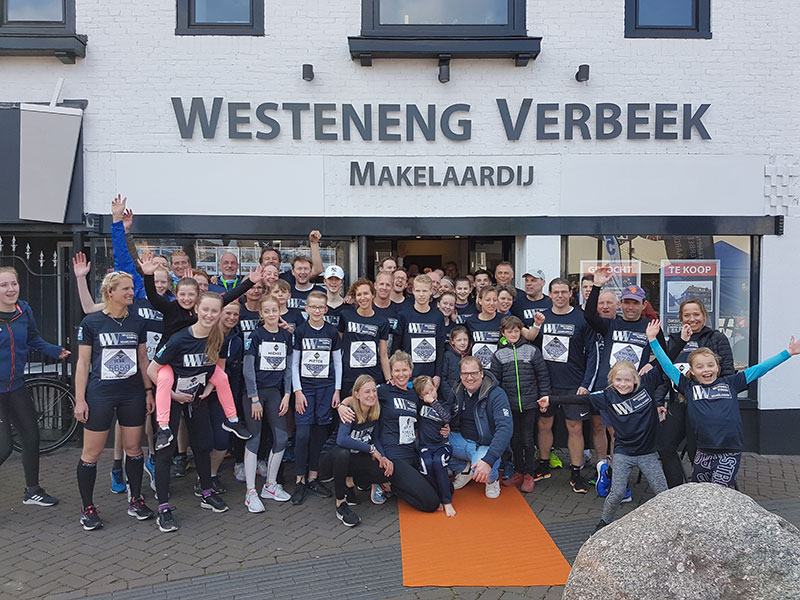 Our vision
Almost a hundred real estate agencies operate in the Gooi housing market. We certainly work in a distinctive way. The core values of our agency are "reliable, active and with a personal touch". Our commitment to the NVM, our active approach to the housing market and the different personalities of our real estate agents make us unique. Also because of this, we have grown into a leading company.
The well chosen locations of both our offices in Hilversum and Bussum allow us to present our listings like no other agency can. By combining high-quality services with modern information technology, we successfully bring buyers and sellers together.
Over the past 10 years we have accumulated reviews and feedback from our clients on various aspects of our work. We are proud of the high score that we maintain! Individual reviews can be found on the page "Successes".
Reliable, active and with a personal touch.